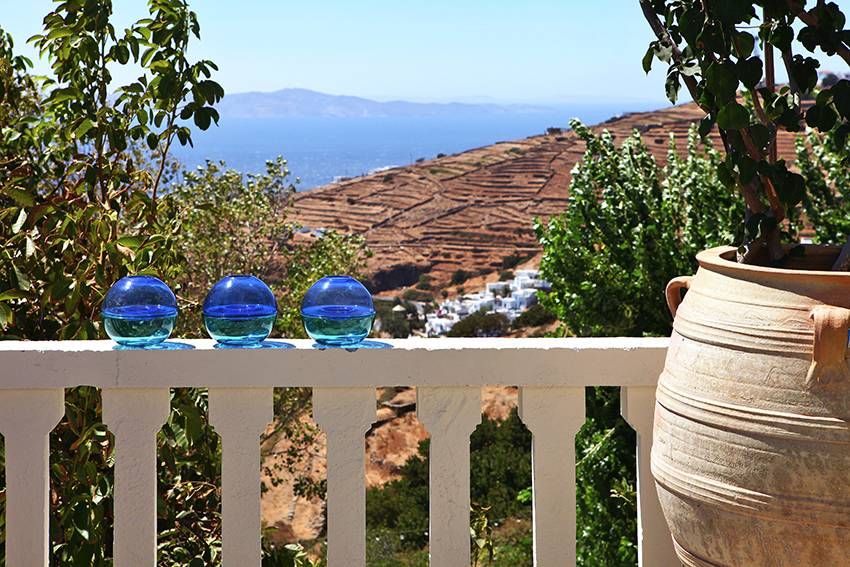 Key Features
#5142800
Heating System
Autonomous heating system
Construction year
Under construction
Available since
Available now
Internal
2 Living rooms, Fireplace: Yes, Secure door: Yes, Furnished: Yes, Internal staircase: Yes, Frames type: Wooden, Double glass: Yes, Window screens: Yes, Painted: Yes
External
Garden: Yes, Balcony: Yes, Awning: Yes, Road type: Asphalt road
Extra
Luxurious, Holiday home, Storage space: Yes, Solar water heating: Yes, Satellite receiver: Yes, Airy: Yes, Bright: Yes, View: Yes, Pets allowed: Yes, Facade: Yes, Corner: Yes, Residential zone, Renovation year: 2012, Investment: Yes, Neoclassical: Yes, Suitable for commercial use: Yes
Property
Description
seven kilometers from the port of Tinos in picturesque village, stone built sold Cozy and immobilized 350 sqm
the real estate is divided into two houses that enone with a yard.
The first house to house floor has living room with fireplace, kitchen and yard,
on the ground floor has three bedrooms with two bathrooms, large yard and garden.
The second house has a ground floor small kitchen, bedroom and a Magaliou bathroom, the floor has another bedroom, kitchen, bathroom and terrace.
both houses have panoramic views of the sea, the Syrian, and the neighboring villages of the island.