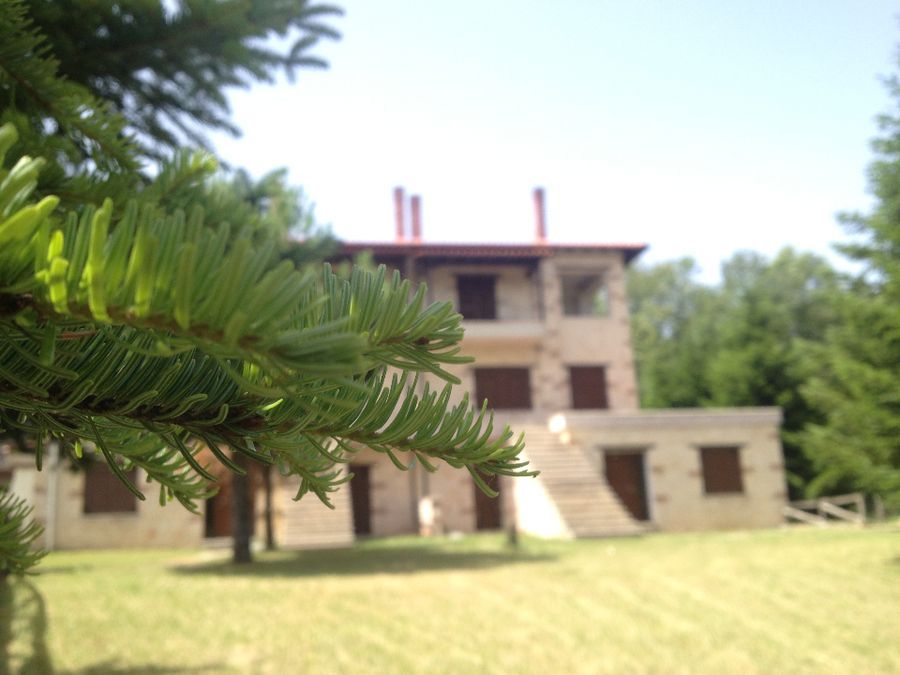 Key Features
#4438731
Price
€ 130,000
60,000

on 17-5-2018
Address
Taxiarchis Halkidiki
Heating System
Autonomous heating system (Petrol)
Available since
Available now
Internal
2 Living rooms, 2 Kitchens, 1 WC, Floors type: Ceramic tiles, Air condition: No, Attic: No, Fireplace: Yes, Playroom: No, Secure door: Yes, Elevator: No, Furnished: No, Internal staircase: Yes, Frames type: Synthetic, Double glass: Yes, Window screens: No, Painted: No, UnderFloor Heating: No
External
Garden: Yes, Lot size: 4000 m², Balcony: Yes, Size of balconies: 10 m², Awning: No, Road type: Asphalt road, Orientation: East
Extra
New development: Yes, Luxurious, Holiday home, Storage space: Yes, Solar water heating: No, Alarm: Yes, Satellite receiver: No, Airy: Yes, Bright: Yes, View: Yes, Penthouse: No, Swimming pool: No, Average monthly shared expenses: 0 €, Holiday rental: No, Pets allowed: Yes, Facade: Yes, Corner: No, Unincorporated zone, Renovated: No, Requires renovation: No, Preserved: No, Investment: No, Neoclassical: No, Unfinished: Yes, Night power: No, Suitable for commercial use: No, Distance from sea (m): 35 meters, No agent fee for the buyer
Property
Description
This three-storey house is in a complex of luxurius cottages. It's area is 190sqm with additional external storage of 3,40sqm for the fireplace wood supply.
The first storey consists of a living room, a kitchen, two bedrooms and a bathroom (perfect for a guesthouse). The second storey consists of a large living room with a fireplace, wc and a large terrace. The first floor has three bedrooms with balconies and a bathroom.
The house has perfect thermal insulation as it is built with stone 30 cm thick., it has aluminum double windows with a wood appearing texture, an energy fireplace and independent heating.
The construction is at a stage where the buyer has the option to choose the materials he prefers (tiles etc)
The complex is constructed in a land of 4000 sqm and besides the communal area, each house has its own space for personal use.
The location is amazing! It is in the heart of the forest of Taxiarchis, while a few meters from the village, offering countryside serenity while meters away there are traditional restaurants and cafes.
It is also an ideal choice for mountain lovers as well as sea lovers, because in a 35 km distance one can reach the most beautiful beaches in Halkidiki.

The price is ONLY 190.000 euro, negotiable, and the buyer is not burdened with VAT (building permit before 2006).