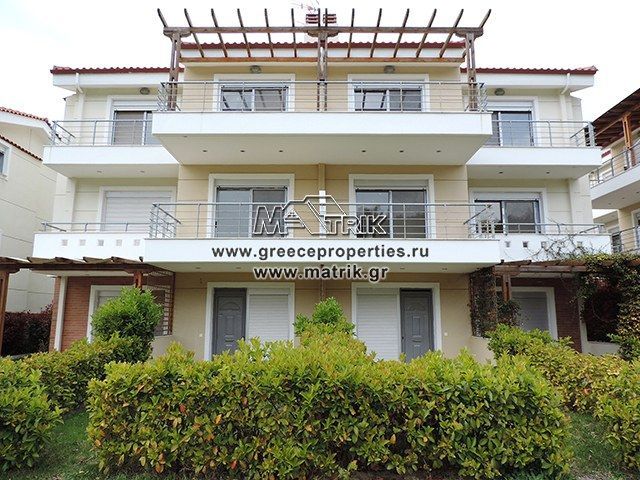 Key Features
#W9679
Heating System
Current (Autonomous heating system)
Available since
Available now
Internal
Air condition: No, Attic: No, Fireplace: No, Playroom: No, Secure door: Yes, Elevator: No, Furnished: No, Internal staircase: Yes, UnderFloor: No
External
Garden: Yes, Balcony: Yes, Road type: Asphalt road
Extra
New development: Yes, Holiday home, Storage space: No, Solar water heating: No, Alarm: Yes, Satellite receiver: No, View: Yes, Penthouse: No, Swimming pool: No, Pets allowed: No, Corner: No, Residential zone, Preserved: No, Investment: No, Neoclassical: No, Unfinished: No, Night power: No
Property
Description
Chalkidiki, Siviri. Bargain! Newly built two-level maisonettes, 60sqm each, with view to the sea and the forest, 80m from the beach, with exclusive use of a 100sqm garden and very easy parking.
Each maisonette consists of a single space kitchen and living room with a bathroom at the ground floor, and 2 bedrooms with foundation for a second bathroom at the upper floor.
Additional features include individual heating system with electric boiler, aluminum sliding frames with fly screens, tile flooring, pre-installation for alarm system, two wardrobes and a security door.
The maisonettes are very close to the beach at a residential area with super market, stores and taverns.