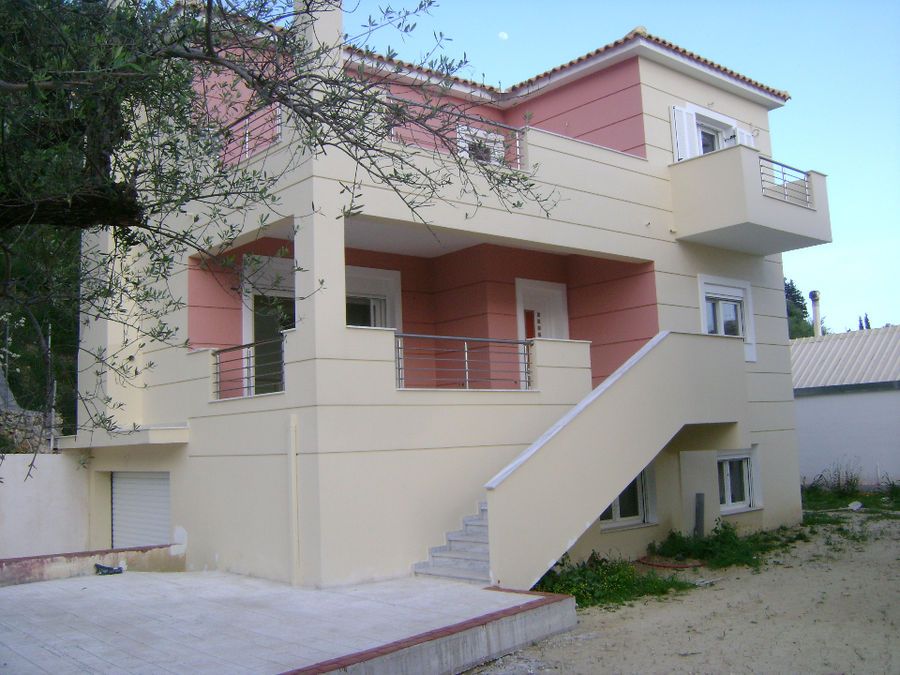 Key Features
#3782027
Heating System
Petrol (Autonomous heating system)
Available since
Available now
Internal
1 WC, Air condition: Yes, Attic: No, Fireplace: Yes, Playroom: Yes, Secure door: Yes, Elevator: No, Furnished: No, Internal staircase: Yes, UnderFloor: No
External
Garden: Yes, Lot size: 380 m², Balcony: Yes, Road type: Asphalt road, Orientation: West meridian
Extra
New development: Yes, Luxurious, Holiday home, Storage space: Yes, Solar water heating: Yes, Alarm: Yes, Satellite receiver: Yes, View: Yes, Penthouse: No, Swimming pool: No, Pets allowed: Yes, Facade: Yes, Corner: Yes, Residential zone, Preserved: No, Investment: Yes, Neoclassical: No, Unfinished: No, Night power: No, Energy class: A+, No agent fee for the buyer
Property
Description
In the picturesque area of Varres – Bohali, on a plot of land measuring 3,000sqm, we are constructing eight maisonettes which are located 2.5km from Zakynthos Town and 1.5km from the largest beach on the east coast of Zakynthos which is Tsilivi.

Each maisonette measures 125sqm, has a basement measuring 62,5sqm, 30sqm of verandas and is on a plot of land measuring 370sqm. As the properties are currently in the first stages of construction it is possible to reserve a property (with deposit) and we can alter the plans to make the house larger upto an extra 80sqm if required.

Each maisonette has two floors. The ground floor measures 60sqm and consists of kitchen, dining area, lounge with fireplace, bathroom and verandas. The first floor has three separate bedrooms and a large spacious bathroom. The basement is reached via an internal staircase and has a garage area, a 20 cubic metre water storage tank and houses the machines for central heating systems etc.

Quality homes in the most beautiful are of the island.
Area