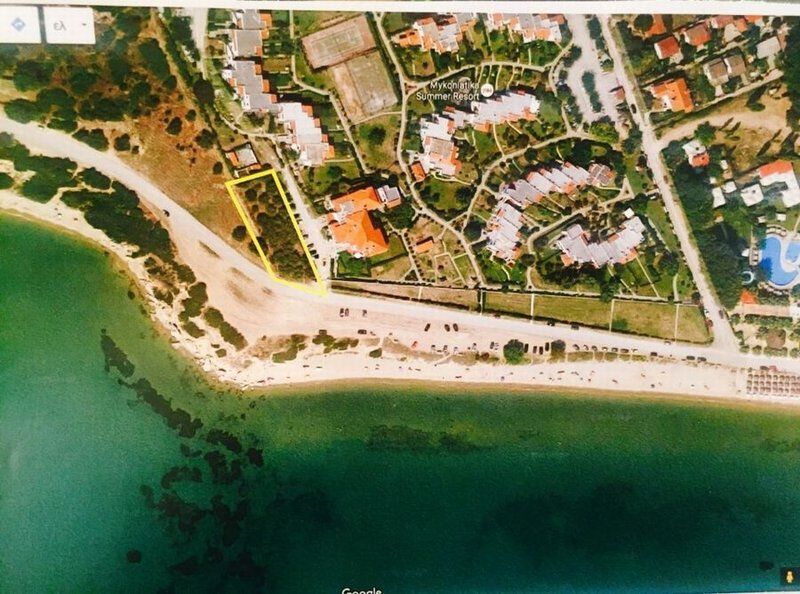 Key Features
#2
Available since
Available now
External
View: Yes, Slope: Plane, Orientation: East west
Extra
Within urban plan: Yes, Facade: Yes, Facade length: 70 meters, Corner: Yes, Residential zone, Road type: Asphalt road, Investment: Yes, Agricultural use: No, Distance from sea (m): 20 meters
Property
Description
This plot is 890 m² large and can be built with a floor space of 300 m². It is located right on the beach at an altitude of about 20 m. Electricity and water connections are available. The access to this plot is directly from the street. The view of the sea is amazing. On the west and north sides will emerge in the future two small parks. The east side looks at the settlement Mykoniatika. It has this name because the house, which are built there are in the traditional way of Mykonos in white.

The location:
Kallikratia is located on the western side of Chalkidiki. It is a small town with 10.000 inhabitants, but during the summer months it is a favorite vacation destination for many local tourists, mainly from Thessaloniki and Makedonia. The municipality is formed from the individual towns of Aghios Pavlos, Lakkoma, Nea Iraklia, Nea Gonia, Nea Sillata, Rodokipos, Veria, Sozopoli and the city centre Nea Kallikratia.
Kallikratia is easily reached by the highway Thessaloniki – Nea Moudania.