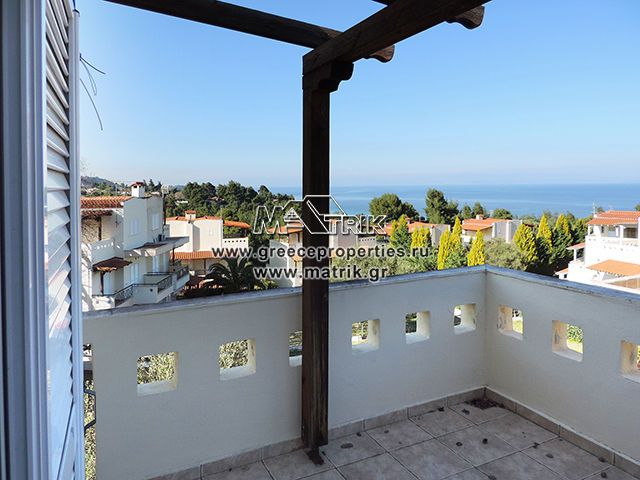 Key Features
#W9563
Heating System
Petrol (Autonomous heating system)
Available since
Available now
Internal
1 Living rooms, 1 Kitchens, Floors type: Ceramic tiles, Air condition: Yes, Attic: Yes, Fireplace: Yes, Playroom: No, Secure door: Yes, Elevator: No, Furnished: No, Internal staircase: Yes, Frames type: Aluminium, Double glass: Yes, Window screens: No, Painted: Yes, UnderFloor: No
External
Garden: Yes, Balcony: Yes, Awning: No, Road type: Asphalt road
Extra
New development: No, Holiday home, Storage space: Yes, Solar water heating: No, Alarm: Yes, Satellite receiver: No, Airy: No, Bright: Yes, View: Yes, Penthouse: No, Swimming pool: No, Holiday rental: No, Pets allowed: No, Facade: Yes, Corner: No, Residential zone, Requires renovation: No, Preserved: No, Investment: No, Neoclassical: No, Unfinished: No, Night power: No, Suitable for commercial use: No, Distance from sea (m): 200 meters
Property
Description
Chalkidiki, Kriopigi. Bargain! Panoramic detached houses, 120sqm each, two-storey with attic, 200m from the beach, with unlimited spectacular view to the sea and 500sqm private corner garden with 2 parking spaces.
The detached houses are located at a heavenly fully green hedged-in complex with no shared maintenance expenses, landscaped with olive trees, many other trees and various plants.
They consist of a large single space kitchen and living room with a fireplace, 3 bedrooms and 3 bathrooms.
*The ground floor consists of the single space kitchen and living room with the fireplace and one bathroom with access to a large private garden.
*The 1st floor consists of two bedrooms and the second bathroom. One bedroom has a cloakroom and the other has built-in wardrobe. Both of them have access to the wide terrace with and amazing view to the sea.
*The attic, which has regular height, consists of a bedroom with its own bathroom with access to a wide corner terrace with amazing view to the fully green complex and the sea.
Additional features include individual heating oil system installation, aluminum tilting frames, tile flooring, security door, alarm system and air conditioning installation, tile roof and exterior storage space.
Area