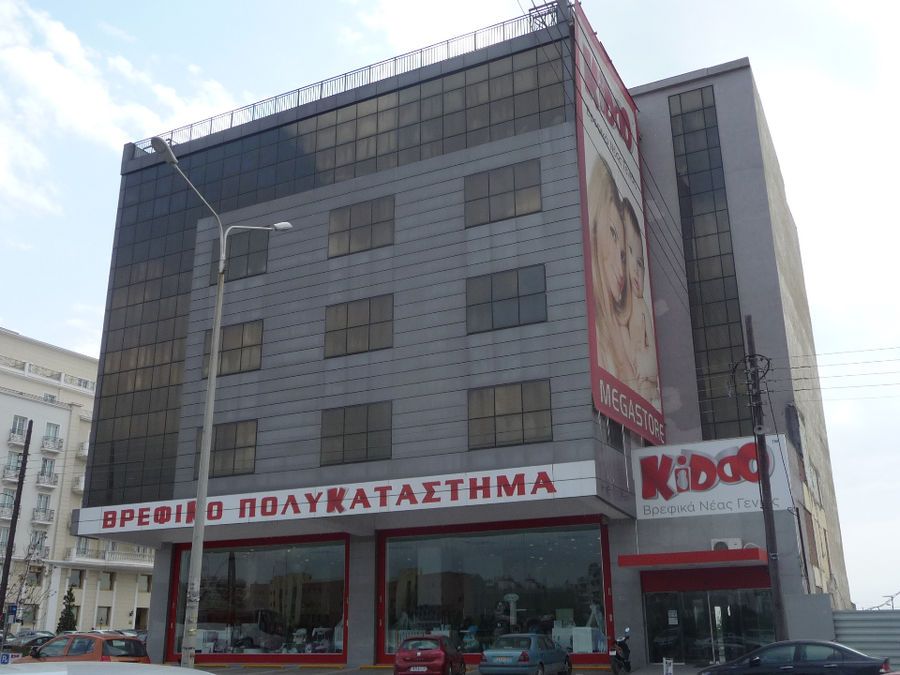 Key Features
#2967702
Heating System
Autonomous heating system (Fan coil)
Available since
Available now
Internal
4 WC, Air condition: Yes, Furred ceiling: Yes, Structured cabling: Yes, Internal staircase: No, Equipped: Yes, Current: Three phase, Painted: Yes
External
Road type: Asphalt road
Extra
Luxurious, Storage space: Yes, Freight elevator: Yes, Secure door: Yes, Alarm: Yes, Airy: Yes, Bright: Yes, View: Yes, Facade: Yes, Corner: Yes, Average monthly shared expenses: 0 €, Commercial zone, No agent fee for the buyer
Property
Description
This construction is one of GAIA SA projects.
It is a luxurious office space with permitted uses of offices-shops-various professional spaces.
The building was built in 2003 and the property was renovated in 2014 by GAIA SA.

The property consists of a single large space that can be divided accordingly to serve various uses. It offers self-cooling - heating air handling unit, ventilation, professional ceiling lighting, new windows with insulation, security doors, 2wc at the corridor, 2wc internally in a discrete space, 1 bathroom with shower and wc, 2 storage-dressing rooms.

Suitable for uses requiring specific requirements regarding the rules of fire safety , service of disabled people, areas of people concentration, etc .

Also available for renting at 5.000 Euro/month.