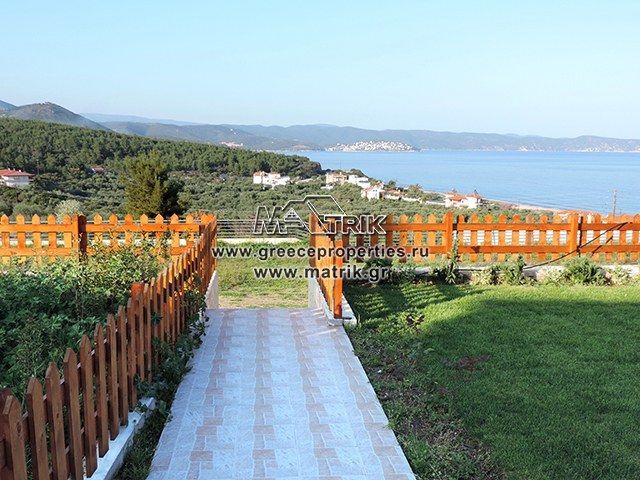 Key Features
#W9701
Available since
Available now
Internal
Air condition: Yes, Fireplace: Yes, Secure door: Yes
External
Garden: Yes, Balcony: Yes, Road type: Asphalt road
Extra
New development: Yes, Holiday home, Storage space: Yes, View: Yes, Residential zone
Property
Description
Chalkidiki, Salonikiou Beach. Newly built ground floor apartments, 97sqm, with panoramic unlimited view to the sea and Mount Athos, 250m from the beach, with 250sqm exclusive landscaped garden and 3000sqm shared garden, with 2 covered parking spaces for each apartment.
The apartments are excellent constructions and consist of a single space kitchen and living room with a fireplace, 2 bedrooms, 1 bathroom and a large 15sqm storage space with laundry room.
Additional features include tile flooring, tilting frames and a large garden with panoramic unlimited view.
They are delivered complete with fireplace, kitchen and bathroom chosen by the buyer.