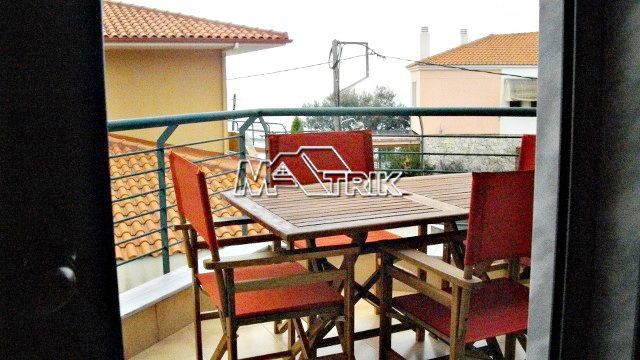 Key Features
#W12209
Available since
Available now
Internal
Air condition: Yes, Attic: No, Fireplace: No, Playroom: No, Secure door: Yes, Elevator: No, Furnished: Yes, Internal staircase: No, UnderFloor Heating: No
External
Garden: No, Balcony: Yes, Road type: Asphalt road
Extra
New development: No, Holiday home, Storage space: Yes, Solar water heating: No, Alarm: No, Satellite receiver: No, View: Yes, Penthouse: No, Swimming pool: No, Holiday rental: Yes, Pets allowed: No, Facade: Yes, Corner: Yes, Residential zone, Preserved: No, Investment: No, Neoclassical: No, Unfinished: No, Night power: No
Property
Description
Chalkidiki Posidi, 2 adjacent corner apartments of 42 sq m, each, on the 1st floor, facing the sea, 30 meters from the beach, with exclusive parking space.
Each apartment consists of one living room/kitchen, 1 bedroom and 1 bathroom,
have floor tiles, joinery sliding with fly screens, air conditioner, washing machine.
Both apartments are fully furnished with all electrical equipment.
The price 300 Euro per month for long term rent, exist after 01/10 for one year
Price for summer season 4000 Euro for an apartment
Price for May 900 Euro
Price for june 1100 Euro
Price for July 1500 Euro
Price for August 1600 Euro
Price for September 1100 Euro
Price for october 900 Euro.
Each apartment can accommodate 5 people.
The apartment consists 1 double bed, one double sofa and one armchair/bed.
The apartments are located 30 meters from the beach , close to the market, in the tavernas, in the beach bar.
It is ideal for groups of friends and couples, seeking their vacation, the peace and relaxation near the beach.